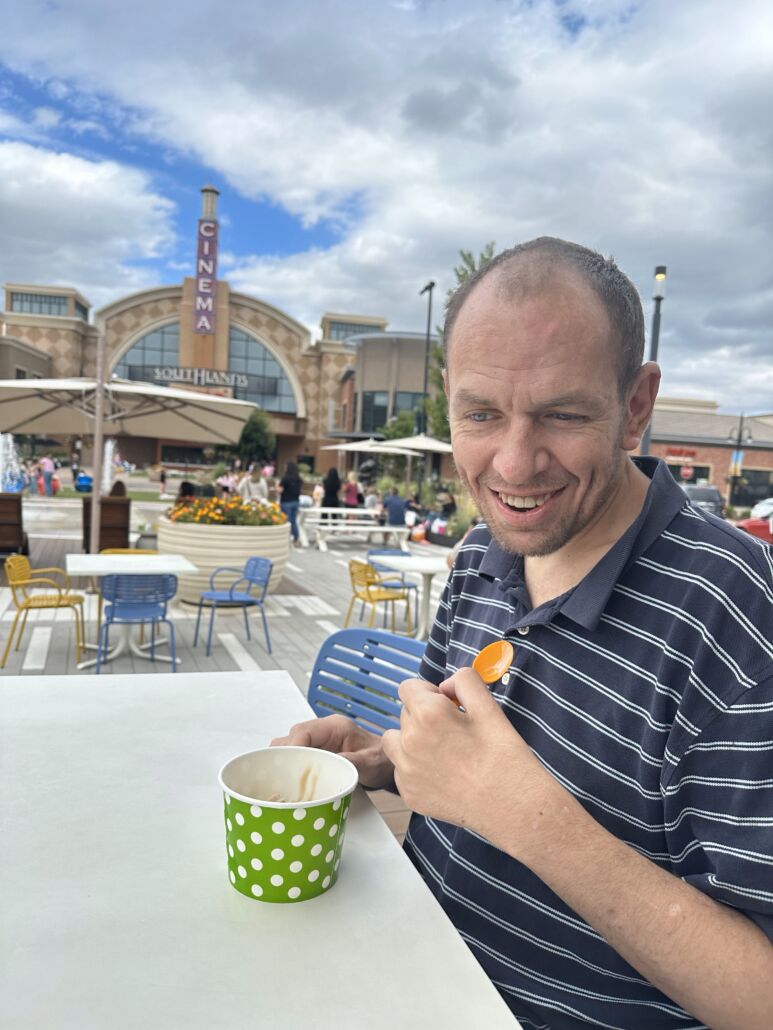 A Journey of Resilience and Triumph: Michael S.
Michael S. has been a client with us since 2018. Michael's early years in rural New Mexico were defined by adversity, where daily needs were met with the humble aid of a Home Depot bucket, and he wrestled with unimaginable challenges. Amidst a tumultuous journey through the foster care system, The Good Shepherd Fund emerged as a steadfast beacon of stability in his life.
Thanks to the unwavering support of our community, we successfully secured a nurturing home for Michael last year, catalyzing a remarkable transformation. No longer reliant on a bucket, Michael now enjoys the dignity of a proper restroom. What's more, he actively engages in a customized day program, receiving the care he so rightly deserves right in his hometown.
Michael's inspiring journey serves as a testament to the pivotal role played by The Good Shepherd Fund in offering a lifeline to individuals like him when all hope seems lost. Every contribution, regardless of its size, holds the potential to be life-changing.
Our mission is not possible without the community that stands with us.
Since 1970, The Good Shepherd Fund has been providing life-changing support services to enhance the quality of life of aging adults and persons with disabilities. Share your email with us so we can continue to share our impact with you.